We are excited to announce that 3.5.0 BETA has been released! If you purchased Blesta direct, you may download blesta-3.5.0-b3.zip from the client area now (Login Required). During installation, choose to start a free trial unless you have a dev license you can use. Then, head over to our 3.5 beta forums to report any bugs and let us know what you think.
Beta releases are for non-production use and are not supported.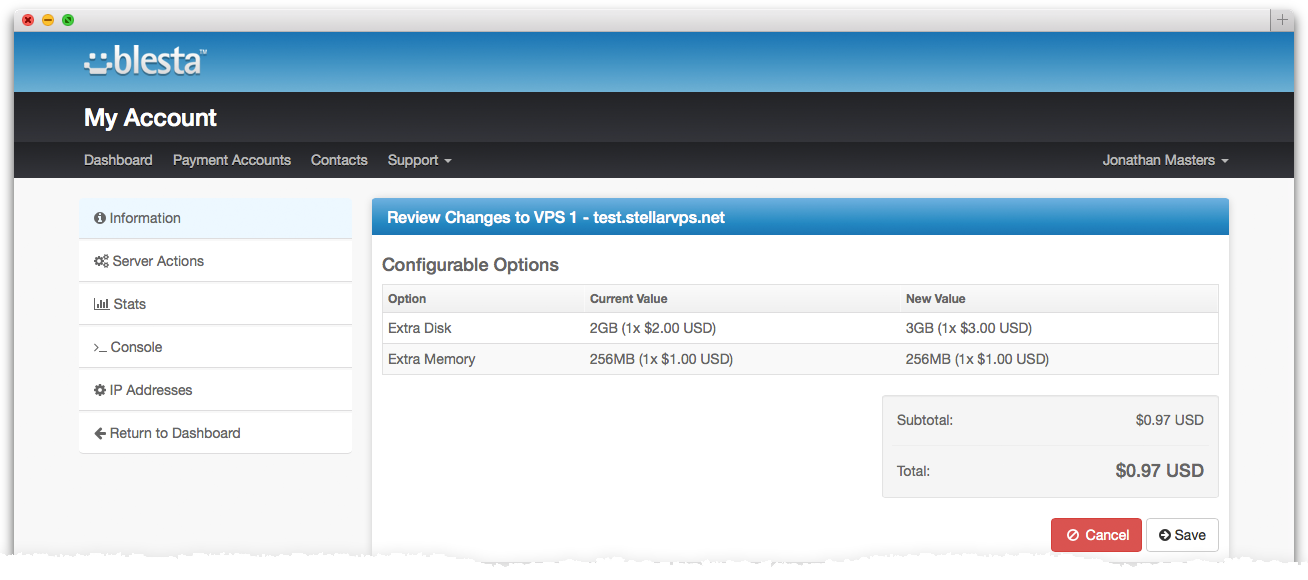 So what is new in 3.5?
Here are some of the new features in 3.5:
Configurable Option upgrades & downgrades
Configurable Option permissions (Client add/edit)
Coupons can apply to configurable options
SolusVM configurable option support (See the docs)
Custom Reports (See the docs)
New Events including service cancel/suspend/unsuspend
Configurable option upgrades and downgrades are great. When a client chooses to upgrade the configurable options for their service they are billed the prorated difference. The upgrade happens after payment has been received, or immediately depending on your configuration. Blesta can also issue a credit when downgrading options for the prorated difference.
The SolusVM module has also seen many improvements. We worked with SolusVM to get new API commands so that we could fully support additive extras. Extra IPs, disk space, bandwidth, CPUs, memory, and swap are now all supported. Additionally, friendly OS template names are displayed by default, pulled straight from SolusVM.
There's a lot more in this release, see the release notes for details.
When is the final release?
Version 3.5 will be officially released after the beta phase is completed. Generally the beta for a minor release lasts around 2-3 weeks, but it can vary. An official release is only made once we deem it to be stable.
What are you waiting for? Download the beta and let us know what you think!