We are pleased to announce that Blesta 4.2.0 BETA 1 has been released!
Can I participate in the beta?
If you have an owned or monthly license with us directly, you may download blesta-4.2.0-b1.zip in the client area now (Login Required). If you obtained your license from a reseller or distributor, you may be able to participate. Contact your reseller to find out. As with any beta, this release is for non-production use only and is unsupported. During installation, choose to start a free trial, open a ticket to request a trial key, or use your dev license if you have one.
Once you are up and running, head to the forums to report any issues and let us know what you think!
Visit the Beta Forums!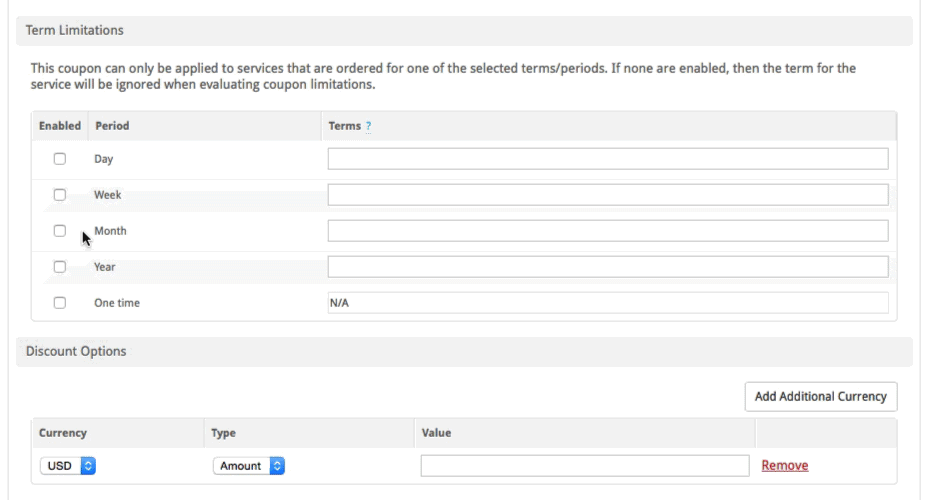 So what is new in 4.2?
4.2 adds support for PHP 7.1, new features like coupon billing cycles, as well as many minor improvements and new extensions.
New or Updated Extensions
CentosWP module (Download from Github).
ISPConfig module (Download from the forums).
Square gateway (Download from the forums).
PerfectMoney gateway (Download from the forums).
Hubtel gateway (Download from the forums).
cPanel: Added support for API tokens.
SolusVM: Management actions now provide feedback.
Changes to the Core
Added coupon billing cycles. Restrict coupons to specific terms. (i.e. 1 month, but not 12 months).
Auto-debit can be disabled on an invoice by invoice basis. Useful for manual invoices that should not be charged automatically.
Staff can set their own language. Previously all Staff used the default language.
Yahoo finance replaced with 4 new exchange rate processors: Open Exchange Rates, Fixer.io, X-Rates, and Currency Layer.
Added support for PHP 7.1.
Changes for Developers
Support for query parameters for plugin actions.
Module system can now render messages set by a module to the view.
And more! See the release notes for more details.
Is there something you want to see in Blesta? Create a new feature request or upvote an existing one!
When is the final release?
Version 4.2 will be officially released after the beta phase has completed, which we expect to take several weeks. Once we deem 4.2 stable for production, a final release will be issued. You can help by participating in the beta!