We are pleased to announce that Blesta 4.8.0 BETA 1 has been released!
Can I participate in the beta?
If you have an owned or monthly license with us directly, you may download blesta-4.8.0-b1.zip in the client area now (Login Required). If you obtained your license from a reseller or distributor, you may be able to participate. Contact your reseller to find out. As with any beta, this release is for non-production use only and is unsupported. During installation, choose to start a free trial, open a ticket to request a trial key, or use your dev license if you have one.
Once you are up and running, head to the forums to report any issues and let us know what you think! If you have a license and are verified or become verified on our Discord chat, you'll have access to a license holder only beta forum.
Visit the Beta Forums! Visit Discord Chat!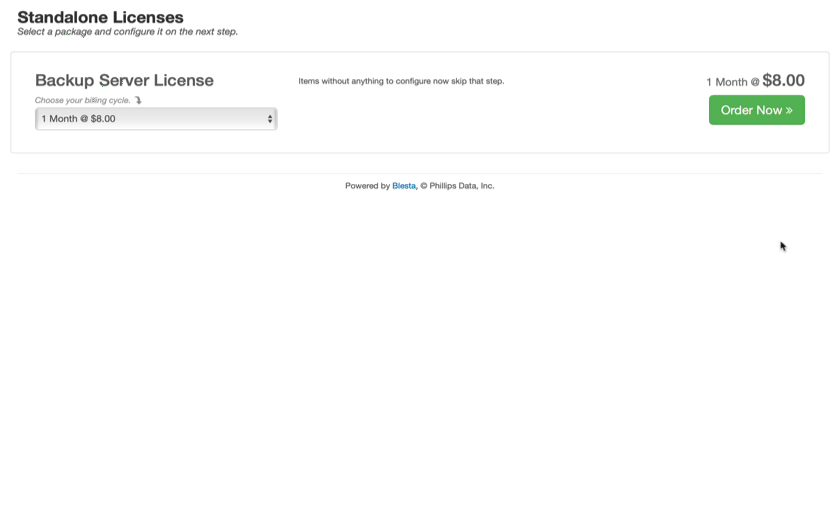 (Caption: Ordering a Package that has nothing to configure now skips that step.)
So what is new in 4.8?
Blesta version 4.8 includes a new Pterodactyl and APNSCP module, the ability to link to order form products with configurable options preselected, new features & improvements, updated extensions, and more.
New Extensions
These extensions are new with Blesta 4.8.
Updated Extensions
cPanel - Add support for selling subdomains under a pre-defined list of domains.
cPanel - Using a configurable option a dedicated IP address can be used for new accounts.
cPanel - An account limit can now be set for resellers on the package.
Plesk - Allow name servers to be specified for the server and used in the welcome email.
Order - Configurable option values can be preselected when linking to a specific package.(See docs.)
Order - Skip service configuration step if there is nothing to configure.
Order - Added a cart page for ajax templates.
Soft Auto Installer - Added support for Softaculous for Plesk and CentOS Web Panel. (See docs.)
Authorize.net - Added additional validation.
Changes to the Core
During installation, the MySQL port may be overridden from the default 3306.
Added new currency formats for ####.##, and ####,##.
Removed date ranges shown for config options to reduce redundancy from the parent.
The navigation cache is now cleared during upgrade.
Changes for Developers
Created a new hostname validation utility for use by extensions.
Note Regarding Hotfixes
Blesta now ships with bundled encoded files that support PHP 5.4 through PHP 7.3 out of the box. This means that you should not need to upload any hotfixes unless you are running a version of Ioncube loaders older than version 10.1. If you are running old Ioncube loaders, upgrade Ioncube or apply the following hotfix based on your PHP version:
PHP version >= 7.1.0 - use /hotfix-php71/blesta/
PHP version >= 5.6.0 and < 7.1.0 - use /hotfix-php7/blesta/
PHP version >= 5.4.0 and < 5.6.0 - use /hotfix-php54/blesta/
See the release notes for more details on this release.
Is there something you want to see in Blesta? Create a new feature request or upvote an existing one!
When is the final release?
Version 4.8 will be officially released after the beta phase has completed, which we expect to happen soon. Once we deem 4.8 stable for production, a final release will be issued. You can help by participating in the beta!