This is the first of many future posts where we highlight a third party extension. Community developers are a very important part of the Blesta ecosystem and they add a great deal of value. We want to encourage them to continue creating excellent extensions for Blesta, and we want to encourage you to support them.
The experts over at Expert Solution Technologies recently released a highly requested QuickBooks Online plugin for Blesta. If you use QuickBooks Online, you should check it out.
What does the QuickBooks plugin do?
The plugin connects Blesta with your QuickBooks Online (QBO) account, via their API, to sync your invoices, clients, and transactions.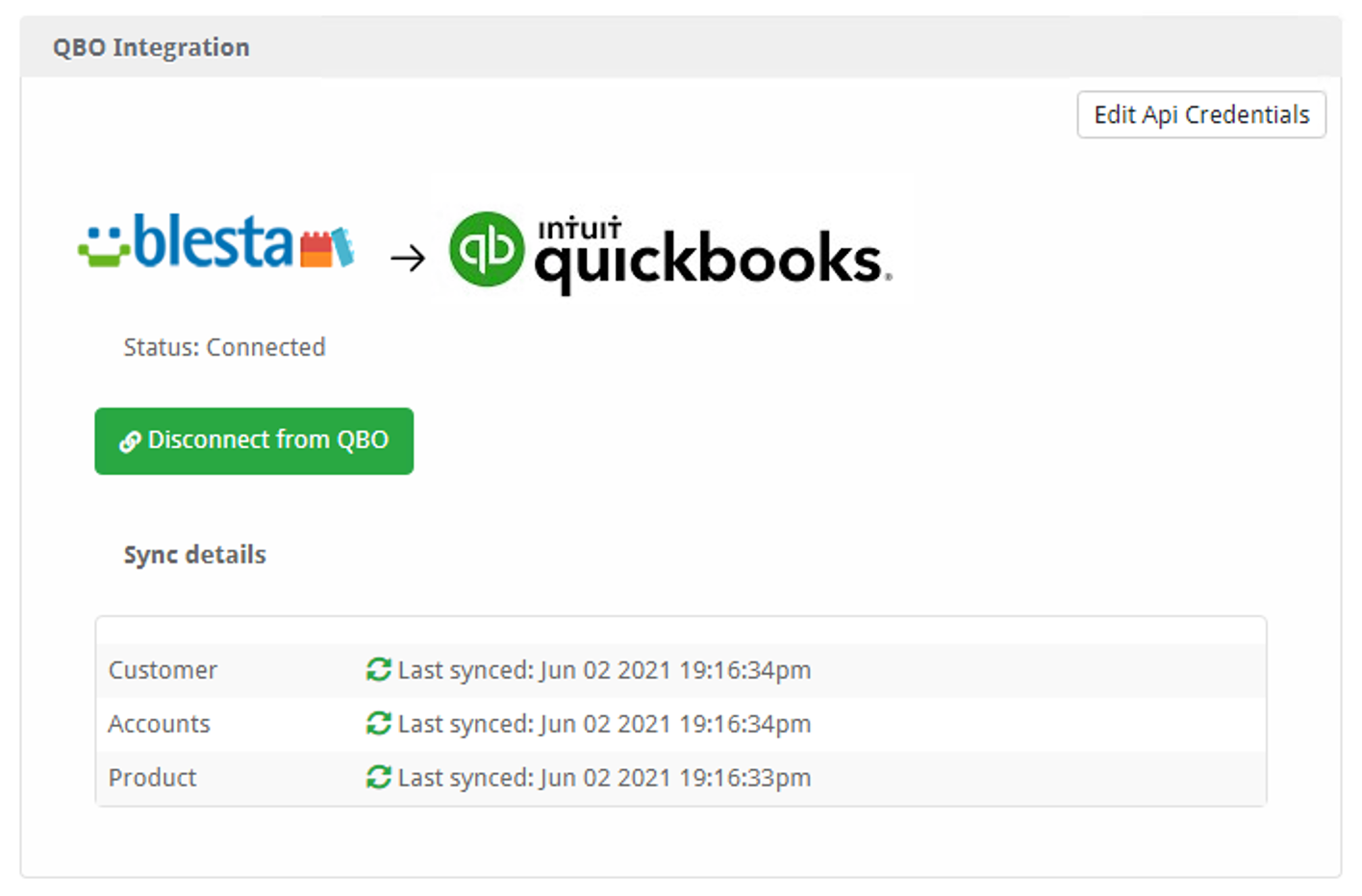 We have worked with many APIs/frameworks. But working with Blesta, our developers felt nice and easy to get started. The well documented "Developer Manual" about APIs and "how to create plug-in" was handy. Programming Style Guide & Code samples were helpful to ensure the custom modules follow the same code standards. Overall, within a short time, we were able to make the integration work as we expected. Thank you, Blesta Team - Job well done! — Expert Technology Solutions
How can I get it?
To inquire about the plugin or to order, please email [email protected].
About Expert Solution Technologies
Expert Solution Technologies is a system integrator based out of Canada / India. We specialize in mid-market ERP & CRM systems and build integrated products and custom solutions. We have deep expertise in Intuit QuickBooks, Sage, Xero, Microsoft Dynamics & other small / mid-market accounting line of products.
We help product companies as an extended team. We have been working with many product companies for building the connector modules from their solution to ERP / Accounting applications.
We also work with users of the listed ERP & CRM products for custom solutions, right from import / export to automation to BI. We have worked many businesses in North America, to help building end to end business solution for their custom needs and integrated it with back-end accounting.
With the help of offshore development, our clients get the cost advantage at the same time getting high tech solution.
We also specialize in Microsoft Azure and Amazon AWS for building scalable solutions using some of the cloud native technologies and tools.
What third party extensions should we highlight next? Let us know in the comments below.