Our friends over at Softaculous have released a new plugin for Blesta called WordPress Manager by Softaculous.
What does the WordPress Manager plugin do?
The plugin allows clients to manage their WordPress installations directly from within Blesta, under the "Manage" link for their hosting service. The cPanel module is currently supported, and other shared hosting modules will likely be supported in the future.
Screenshot below. For more screenshots, see the marketplace listing.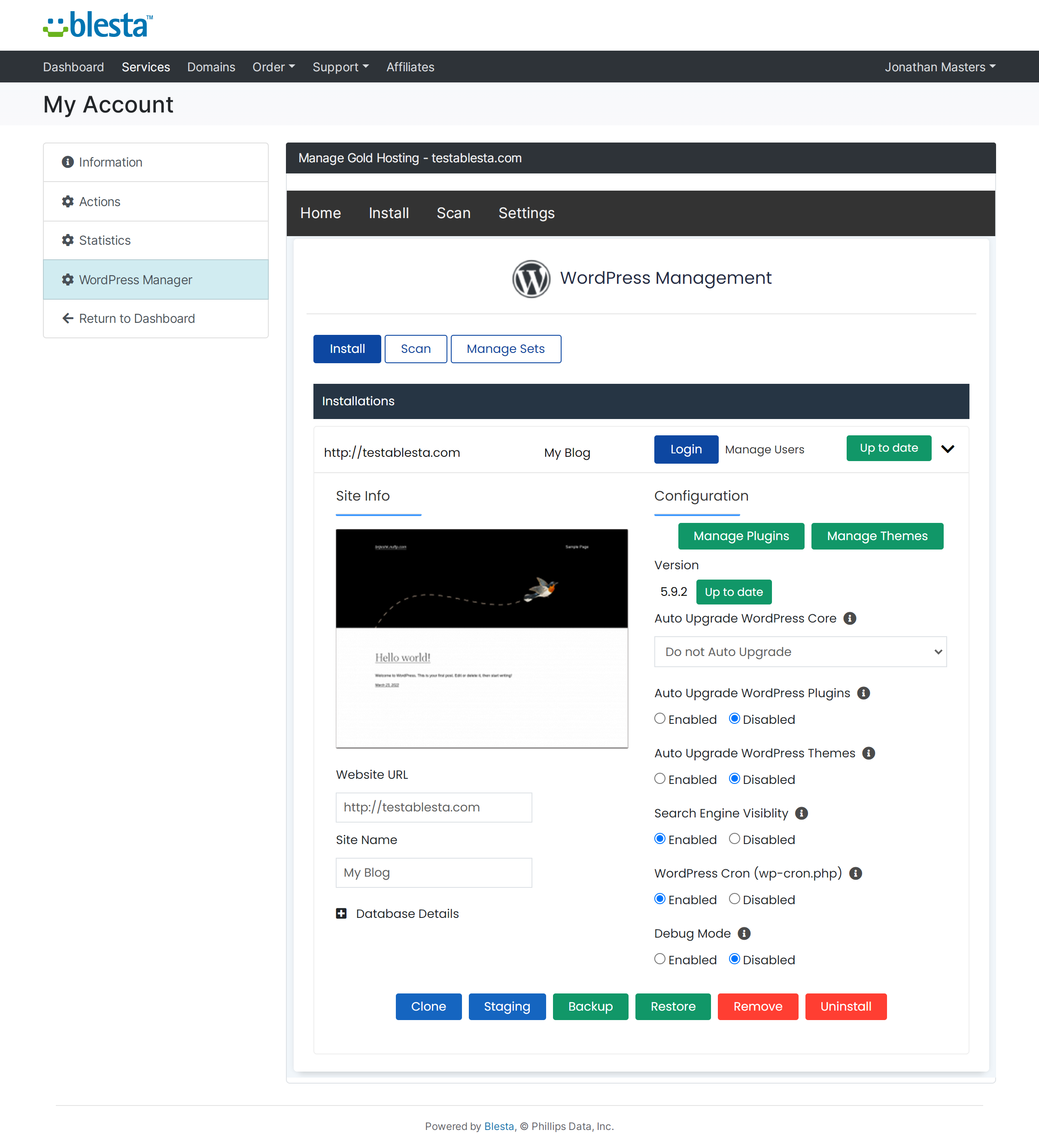 Blesta being the preferred billing panel of a large portion of our clients, ever since we launched the WordPress Manager in Softaculous several clients have inquired about being able to access it from the Blesta client panel as it would be convenient for their users that they will not have to login to their panel of WordPress admin to manage their WordPress sites. Now that we have launched the integration we hope it will make WordPress management easy for the users. — Softaculous
How can I get it?
A license for WordPress Manager can be purchased from Softaculous for a low yearly rate and works with unlimited servers.
What third party extensions should we highlight next? Let us know in the comments below.