We are pleased to announce that Blesta 4.5.0 BETA 1 has been released!
Can I participate in the beta?
If you have an owned or monthly license with us directly, you may download blesta-4.5.0-b1.zip in the client area now (Login Required). If you obtained your license from a reseller or distributor, you may be able to participate. Contact your reseller to find out. As with any beta, this release is for non-production use only and is unsupported. During installation, choose to start a free trial, open a ticket to request a trial key, or use your dev license if you have one.
Once you are up and running, head to the forums to report any issues and let us know what you think! If you have a license and are verified or become verified on our Discord chat, you'll have access to a license holder only beta forum.
Visit the Beta Forums!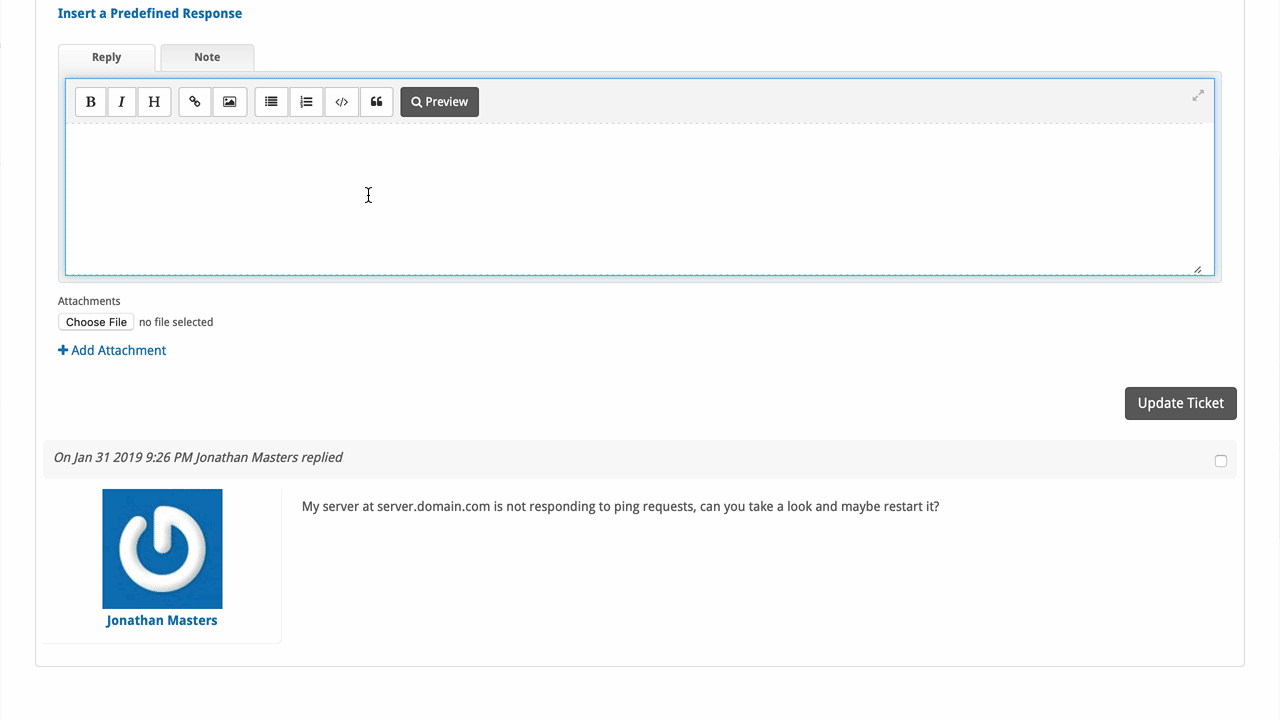 (Caption: While viewing a ticket, staff are alerted and can show replies when an update occurs.)
So what is new in 4.5?
Blesta version 4.5 includes a lot of minor improvements that improve usability, new and updated extensions, and more changes for developers.
New Extensions
These extensions are new with Blesta 4.5.
Updated Extensions
Support Manager

New setting to automatically update status on ticket reply for staff and client.
Ajax load ticket replies and status changes while viewing the ticket as staff.

The SSL Store

Cron task for synchronizing renew dates now runs as a module automation task.

Modules

All Modules that request a hostname now allow uppercase letters in the hostname.

Plugins

All Plugins that register navigation links, now use language definitions.
PHPIDS will use the x-forwarded-for header if enabled.

Stripe

Invoices being paid now included in the description.
Changes to the Core
Automatically add new lines when creating manual invoices.
Invoices that have partial payments can now be modified, as long as the total remains the same.
Added support for the x-forwarded-for header for load balanced environments. (To enable, see Settings > System > General)
Updated Maxmind GeoIP to use the new GeoLite2 database. (If using GeoIP, you should update your database file under Settings > System > General > GeoIP)
Automatically split log data for gateways and modules that exceed storable size. (Resolves issues with the increasing size of data returned by many API's)
Changes for Developers
Plugin navigation links are now multi-language capable.
Added a new core Captcha library.
All vendor code now pulled in through composer, old paths deprecated.
And more! See the release notes for more details.
Is there something you want to see in Blesta? Create a new feature request or upvote an existing one!
When is the final release?
Version 4.5 will be officially released after the beta phase has completed, which we expect to take a few weeks. Once we deem 4.5 stable for production, a final release will be issued. You can help by participating in the beta!